Campus Life arrives on your Intranet so you can organize events with other students from your University. Why this news should cheer you up? We tell you why with 8 gifs.
1. Because you can not like everyone. Meet people with common interests with Campus Life on your Intranet.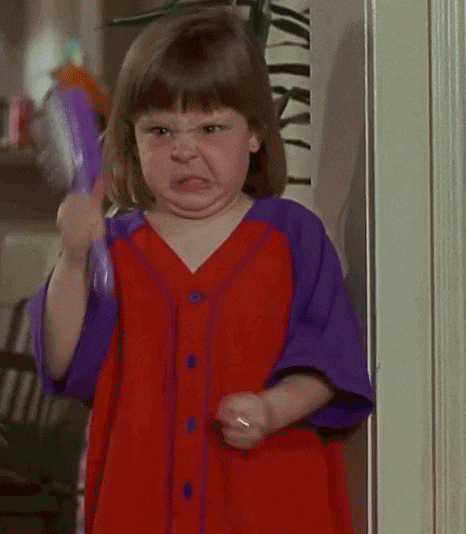 2. Because in a campus you can meet very important people for your future. Barack and Michelle Obama can not agree more.
Michelle and Barack Obama or Mark Zuckerberg and his wife Priscilla Chan, both couples met at the University. Making new friends is always a good thing for today and tomorrow.
3. Because studying in an international campus is nice, but taking full advantage of it to connect with people of various nationalities, it's even nicer.
More than 70 different nationalities coexist on your campus. Now with this new Campus Life tool, you can create events in which other students of your University can sign up, regardless of their faculty.
4. Because there are more things happening around you than you even know…
No, we are not talking about paranormal phenomena, but about all the events that take place in the city.You can check out all the events happening in Valencia on the Campus Life platform of your Intranet clicking on the "Around Town" section. If you like it, you can also create an open plan for other students, directly from on event of this section. Try it, you'll see how easy it is.
5. Because not only one thing defines you.
You study medicine but you also like photography. You study advertising and you are passionate about animals … This list could be as long as the number of students at the University because not only does one thing define us, but a multitude of interests and passions. Campus Life from your intranet offers you the possibility to create events about your hobbies and share them with people from your campus.
6. Because we are all a bit weirdos
Like this child, who does not loose his goat even for playing, you have hobbies that are not the most typical ones, now we make it easy for you to share it with other people on your campus. You just have to create an event, commit yourself to attend (do not give people a sit-down) and enjoy the experience of sharing what you like with more people.
7. Stronger together
Do you have an idea of a solidary event and you are looking to form a team to make it happen? Create an event on the platform to spread the word. It may even take you to another country, like Quentin Mathonnet, a Physiotherapy student who has left with a 4L car in a charity rally in the desert.
8. And remember, happiness is only real when shared.
Mathilde, French student of Veterinary, tried the new platform and shared her experience in this article.
If you have any suggestions, leave it in the comments of this article.