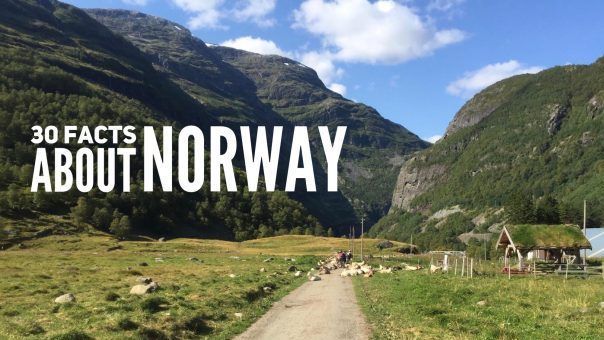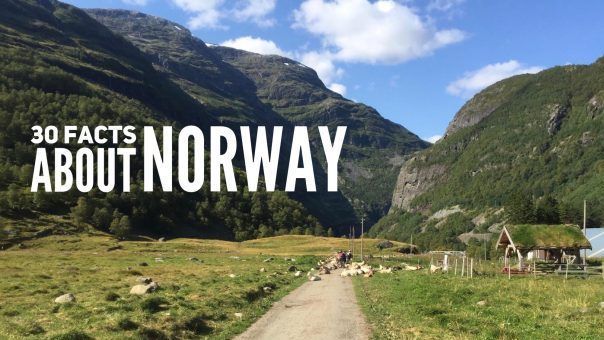 No, I am not Norwegian…but some of my closest friends here in Valencia are in fact from Norway. I'm going to be honest, when I first met my friends I wasn't even sure where Norway was located. My friends have now enlightened me to so many wonderful and interesting facts about their hometown. I almost feel a bit Norwegian. I probably shouldn't mention this but I genuinely think of Norway as a really great progressing country in comparison to the United States. Let me give you 30 reasons as to why I think so:
Every year since 1947 Norway sends an enormous Norwegian Spruce Christmas Tree to London as a token of gratitude; Britain helped liberate Norway during World War II.
Whoever owns a television set in Norway must pay a mandatory public fee of NOK 2,970.24 (€297) for a television license.
Norwegians get so excited when the weather is nice enough to sit outside and have a beer, they made a word for it. Utepils.
Norway's plastic recycling scheme is the best in the world. It recycles 97% of its bottles! All supermarkets carry some sort of "reverse vending machine." You insert the plastic bottle & are rewarded with 10-20 cents for recycling it! Check out this article.
You have to be 18 years old to purchase wine or beer & must be 20 years old to purchase hard liquor (anything over 22% of alcohol).
Norway has won more medals in the Winter Olympics than any other country. 332 medals & counting since 1924!
Norway is ranked one of the most peaceful countries in the world. Ranking 11th out of 162 countries.
Norway is the country with the largest concentration of fjords in the entire world!
Norwegian police officers do not carry firearms. Instead, they keep their weapons locked inside of their vehicles.
Every year the Noble Peace Prize is awarded in Oslo, Norway since 1901.
Bokmål and Nynorsk are Norway's two official languages.
Since 2002, police in Norway have only been involved in 4 fatal shootings!
You can only buy alcoholic beverages from stores named Vinmonopolet. There are only 2 in each city and none in the countryside.
Norway is the world's largest exporter of salmon. It actually introduced salmon to Japan.
Ostehøvel is a main staple in every Norwegian's home. It's a cheese slicer that was created by the Norwegian inventor Thor Bjørklund.
Edvard Munch who is famous for his painting "The Scream" (1893) is in fact Norwegian.
The word for boyfriend/girlfriend is kjæreste and its gender neutral.
IKEA names beds, wardrobes, and hall furniture after places in the country.
Grocery stores are not permitted to sell any product containing over 4,7% of alcohol. They can only sell alcohol before 20:00 on weekdays and before 18:00 on Saturday's.
Smalahove is literally translated to sheep head. It's the traditional dish of Western Norway. The sheep head is boiled or steamed for about 3 hours and served with boiled potatoes.
Although it is one of the biggest exporters of oil in the world, it has the highest gas prices in the world ($9,79 per gallon).
130m up a glacier mountain in the country is where the Svalbard Global Seed Vault is located. It can be used to repopulate the Earth's crops in case of an apocalyptic event.
Norway works actively to ensure the best possible decisions on environmental issues within the EU.
Surprisingly, Norge does not fall under the top 10 coldest countries in the world. Yay!
Norway's official country name is The Kingdom of Norway.
There's a gay penguin couple in the aquarium in Bergen that adopted an egg/baby.
When Norwegians graduate high school they have a traditional celebration; russefeiring. Where graduates party for about an entire month, ending on Norway's National Day–17th of May!
Sakte TV (Slow TV) is a channel where Norwegian's watch 24 hrs or more of live footage; train rides, cruises, or dog sledding. It started with a train ride from Bergen to Oslo being entirely filmed. Watch here.
For approx. 2 months each year (May-July) Tromsø, Norway experiences The Midnight Sun. It's a phenomenon where the sun does not set for a period of time. During winter, Tromsø is a popular location to witness the beautiful Northern Lights.
Norway is in the top 10 most expensive countries to live in.