We asked Laura to help us encourage other students from our campus in Elche to do an international placement under the Erasmus+ scheme. Said and done. This Marketing student shares with us the story of her first 30 days as an Erasmus+ student in Antwerp… does anyone want to join in?
Hello everyone! As you can see in the picture below, I started my international experience in a very happy mood. My suitcase was loaded with clothes and the desire to live this opportunity presented by the university. I was about to enjoy a year of my studies outside my country with the Erasmus+ Program.
Without a doubt, after a month of being here in Antwerp, I have nothing but good words to describe what I have already experienced and all that I still have to experience and know.
Before this life adventure begins, some doubts are inevitable. What country would I like to go to? But, will the university there be cool enough? Will it be very difficult? There are many doubts that come to your head. Luckily there is the figure of your Erasmus+ coordinator (in my case Ana Isabel) to solve them out. They spend many hours trying to help us out when we go to their office with a million questions.
I was ready to embrace all the good thing that were going to happen to me.
After talking a lot and analyzing the whole academic stuff with the validation of subjects, we both decided that the country and university destination for me was Belgium, and more specifically, Antwerp. To be honest, I had no preference before nor a destination in mind. I was ready to embrace all the good things that were going to happen to me.
I am very grateful for the help that Ana Isabel has given me because she has taken my academic record very seriously. And just when you're done with all the paperwork and you have your accommodation ready, here comes the best part: The adventure is about to begin!
The best decision I could make to live was to choose a student residence. Without a doubt, I recommend a student dorm when you're looking for a place to live in your destination city. Not only because of the facilities it has, but because in the end you create a family with all the people you live with. Here we are 15 Spaniards! We are the mafia of the residence, ha ha ha!
And now I can only show you a couple of the pictures of this city, which is worth a visit because of its incredible architecture and history: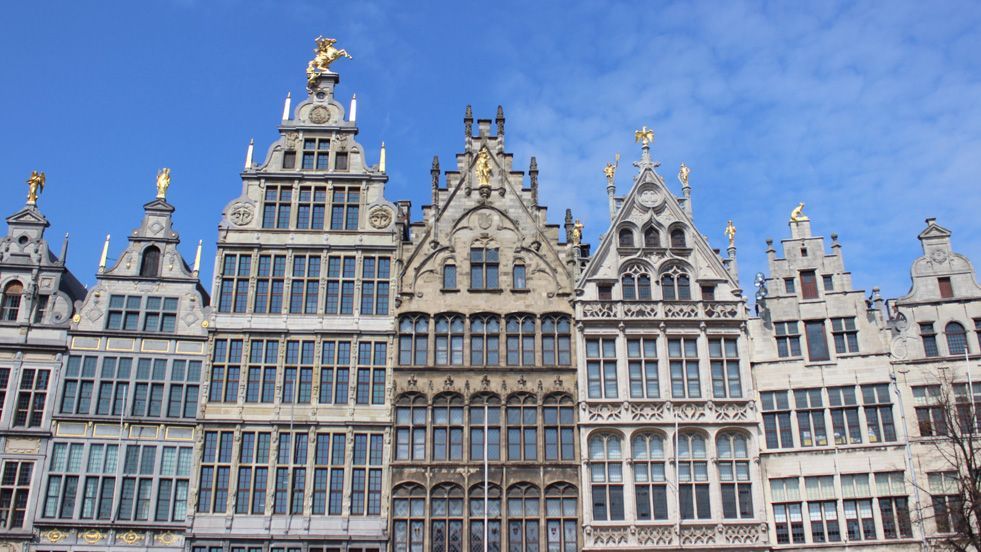 Thank you very much, Laura.
We hope that these first days full of emotions and joy are just an appetizer of what your international stay holds. We wait for your return so you can tell us everything about it!